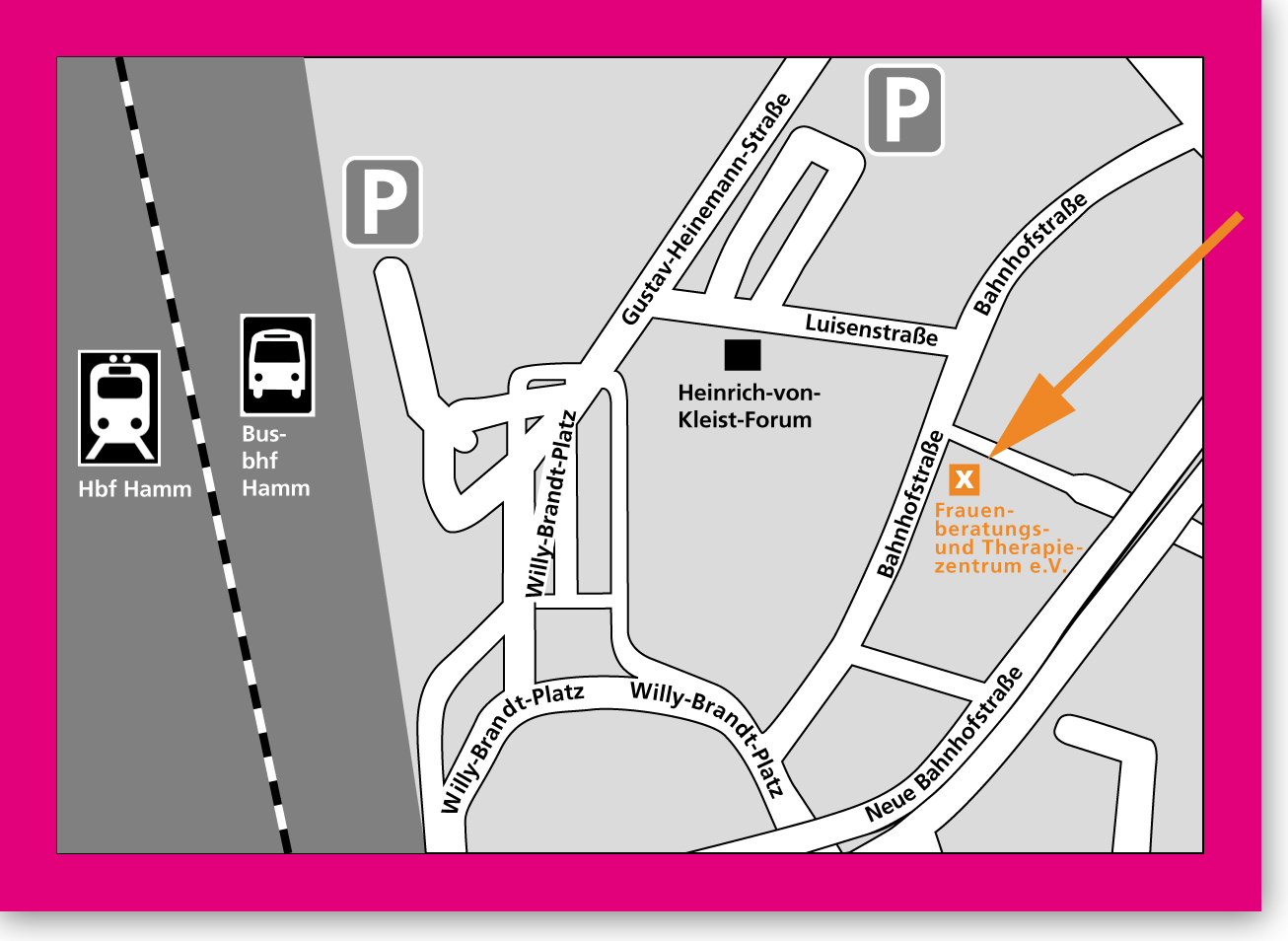 Frauenberatungs- und Therapiezentrum e.V.
Bahnhofstraße 15-17
59065 Hamm


Tel.: 0 23 81 / 43 18 40
Fax: 0 23 81 / 43 18 41 (Fax)

This email address is being protected from spambots. You need JavaScript enabled to view it.
www.frauenberatung-therapie.de

You may use our contact form too.
The protection of your personal data is very important to us. We would like to point out that contact by email is not a secure form of communication, especially not when it comes to sensitive data. You can decide against contacting us by email and call us during office hours.
Telephone hours
Monday

Tuesday

Wednesday:

Thursday:
Open office hours

Monday 5 pm. - 6pm. and Thursday 1 pm. - 2pm.
At this time you can come to the counseling center personally and without prior notification for initial information.