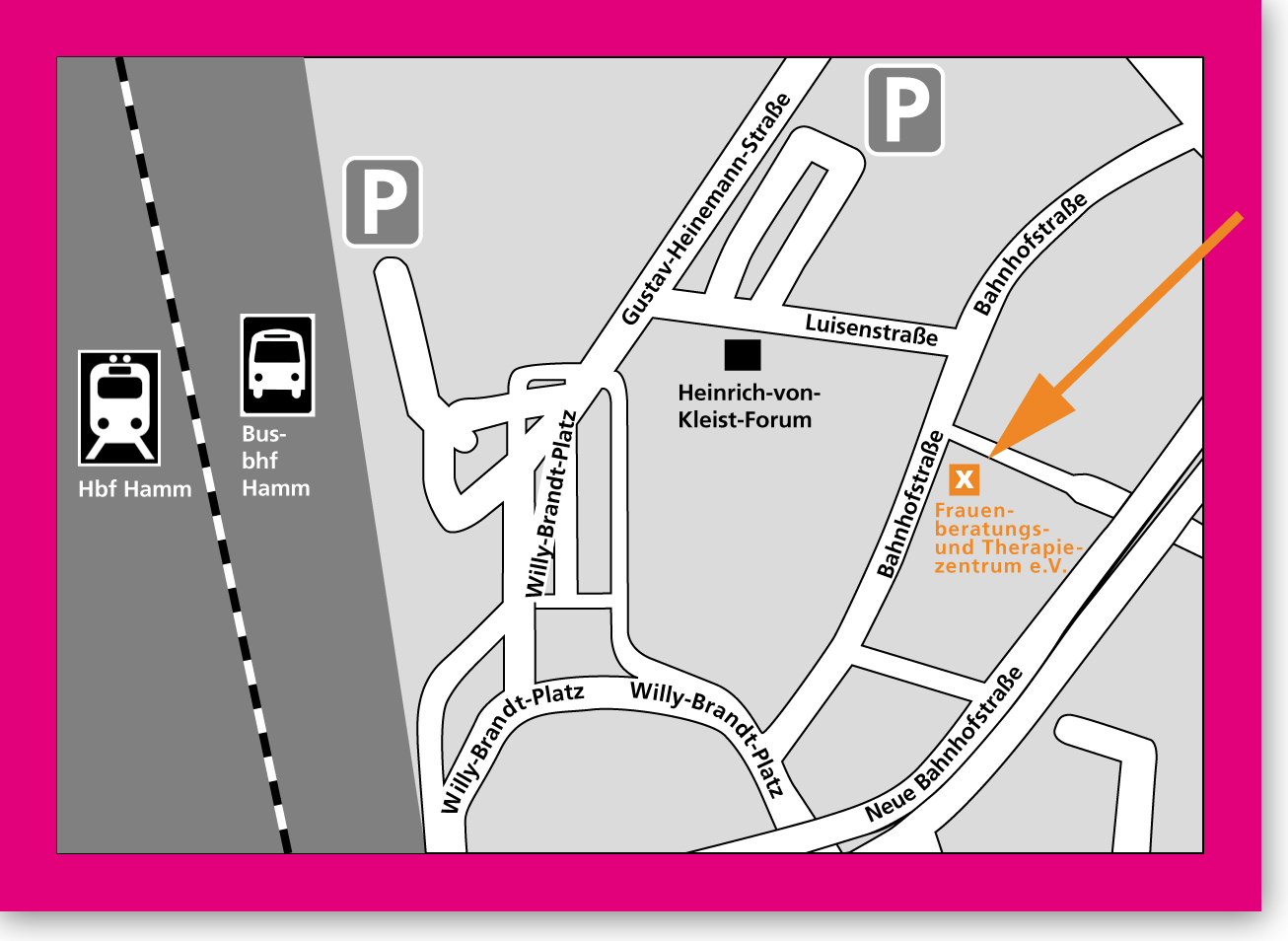 Frauenberatungs- und Therapiezentrum e.V.
Bahnhofstraße 15-17
59065 Hamm


Tel.: 0 23 81 / 43 18 40
Fax: 0 23 81 / 43 18 41 (Fax)

This email address is being protected from spambots. You need JavaScript enabled to view it.
www.frauenberatung-therapie.de

You may use our contact form too.
Phone hours
Monday

Tuesday

Wednesday:

Thursday:
If possible, please adhere to the indicated office hours, as we are currently also using the telephone lines for telephone consultations / therapies.
The protection of your personal data is very important to us. We would like to point out that contact by email is not a secure form of communication, especially not when it comes to sensitive data. You can decide against contacting us by email and call us during office hours.